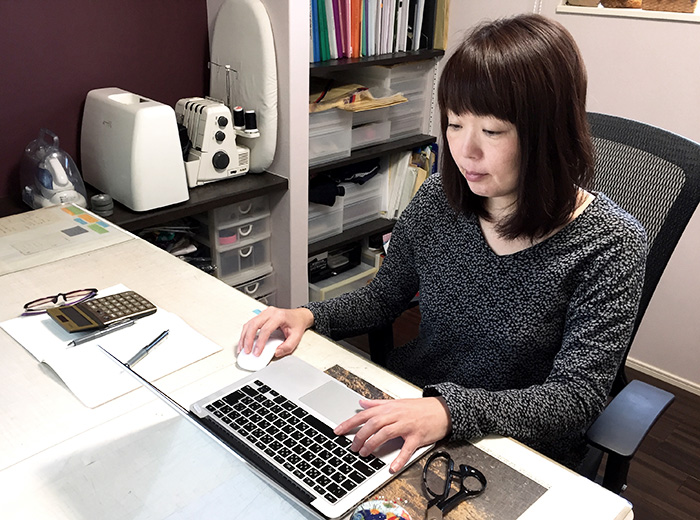 "I have done all my professional pattern work with iPM over 20 years"
Aya Fukuda
A Pattern Creator, Independent
Ms. Aya Fukuda is an idependent pattern creator who has been developping her career for more than 20 years. Our plug-in, Segment Tools and DBPalette, support her professional work. Since 2008, Aya has been selling her original pattern pieces on her online store. Furthermore, she has been organizing a sewing school since 2017.
iPM and her professional career
Actually, Aya's career has started with iPM. After graduated from Bunka Fashion College in Tokyo, she joined a fashion design company which was just implementing iPM. Therefore, she had a chance to learn patterm making by Illustrator. Since then she has been using her professional work with iPM, no need to implement CAD.

Aya specially focuses on patterns for women's clothing, kitchen aprons and pet clothing. She had been enjoying her career. However, eventually, she realized that she wanted to not only make what was commissioned as work, but also design her own products. Besides, she began to wish to change her working style to have more time with her family. Working with iPM had enabled Aya to work as an idependent pattern creator. She started to sell her original patterns online. Her accurate patterns made by iPM are popular for their ease of sewing, beautiful silhouettes and comfort.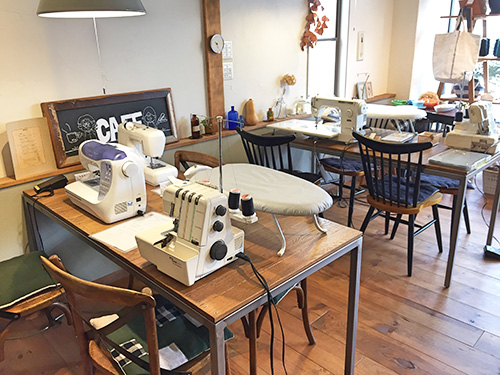 Aya was comfortable working at home. However, she started to explore next steps. She said "When working at home, I have no contact with the outside world and I almost never meet new people. I started to think that after my children are grown up, I should continue to work only at home as I do now, and I would like to have something more worthwhile to do with my life".
In 2017, Aya and her friend established a sewing class "Nuno to Kami ( meaning Cloth and Paper )" in Kanazawa city, Japan. She enjoys meeting people there and sharing the joy of sewing. Besides, she wishes to develop further activites such as taking custom orders, and developing original own products.