AIPLOT-Pro
Connect Adobe Illustrator directly to a plotter with AIPLOT-Pro.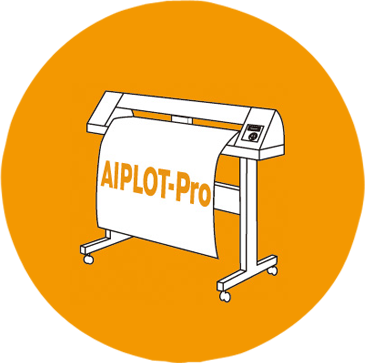 AIPLOT-Pro is a driver for Adobe Illustrator (AI) that sends pattern data to an apparel plotter (supports HP-GL).
This driver covers all features needed for plotting out. Furthermore, AIPLOT-Pro has a user friendly interface which makes anyone can plot out without any difficulties.
Application Examples
Here are some application examples in the apparel industry.
AIPLOT-Pro can send pattern data output instructions from AI to a cutting plotter dedicated for apparel (HP-GL compatible).
However, when you output from AI to an apparel plotter directly, you will need a RS232C cable for connection.
The notable feature of AIPLOT-Pro is it can also output ".plt" files.
For instance, CE7000-130AP from Graphtec has an offline output function via USB memory.
Therefore, if you save ".plt" files output from AIPLOT-Pro on a USB memory, you can arrange offline output. You can easily select the applicable data from the menu on the plotter itself.
AIPLOT-Pro is an essential plug-in for creating and outputting apparel patterns in AI.
RS232C cable connection

Offline output via USB memory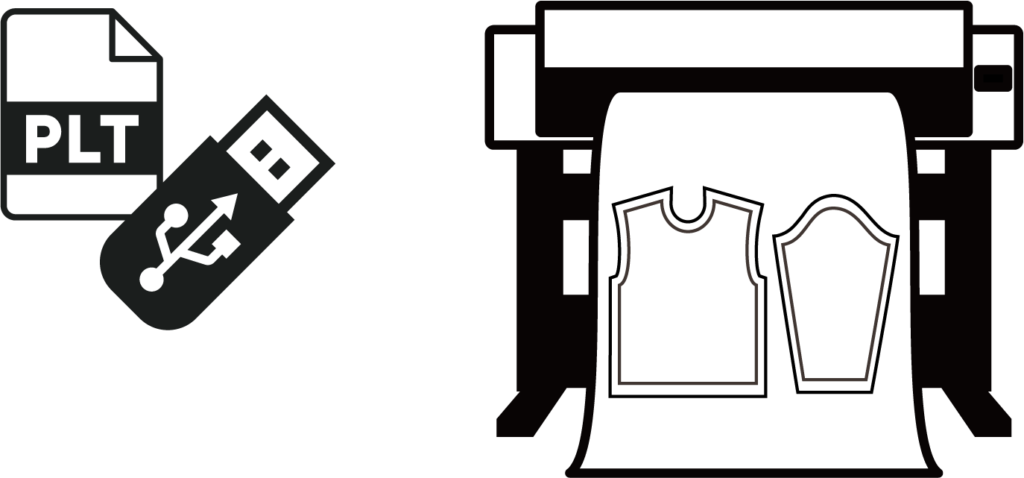 Fine Quality
Using our unique technology, AIPLOT-Pro allows output of your graphics quickly with beautiful bezier curves.
Main features :
Recognize overlaps
Dotted line cutting function
Half cut function
Change pens automatically
Allot a pen to each layer
Output stroke font
Product Information
Product Name
AIPLOT-Pro
Price
$198.00/year (Annual subscription)
System Requirements
Windows OS that can properly run one of the following versions of Adobe Illustrator :
Adobe Illustrator CC2022 (v26 and later) / 2023 / 2024
For Illustrator 2021, only the version 25.4.1 is supported.
Macintosh® is a trademark of Apple Inc. Windows® is a trademark of Microsoft Corporation. Adobe®, Adobe Illustrator® / Adobe®, Adobe InDesign® logo are trademarks of Adobe Inc. (Adobe). Other proper nouns such as company names and product names mentioned are trademarks or registered trademarks of each company.